Expert Window Cleaning For Complete Augusta Property Maintenance Made Easy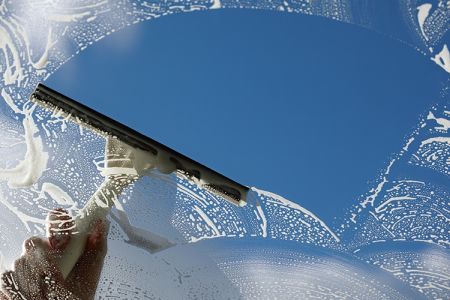 Improve your view with expert window cleaning for your Augusta home! Pro House Wash of Augusta offers Augusta home and business owners the best of the best when it comes to pressure washing services. Property maintenance has never been easier!
Pro House Wash of Augusta expansive line of residential and commercial pressure washing has your property covered front to back, side to side, and top to bottom. Whether you need a one-time cleaning or want to schedule periodical services, our professional team of skilled, experienced cleaners is on the job!
Need help checking a few boxes off your to-do list this season? Don't get overwhelmed when one call to Pro House Wash of Augusta is all you need. You can sit back and relax, and let the experts do the dirty work. Routine maintenance like gutter and roof cleaning is a breeze. While big jobs like a house or driveway washing can be done in as little as a few hours.
Whether you're looking to improve your curb appeal or your view, premium services like window cleaning and sidewalk washing from Pro House Wash of Augusta will revitalize your home and have it looking the best on the block in no time.
Call us today at 706-664-0885 to get started!
Our Exterior Glass Cleaning Will Have Your Glass Sparkling Like New
Window cleaning is an important part of maintaining the value of your home. Pro House Wash of Augusta's exterior window cleaning service will have your glass sparkling like new in no time flat.
Professional window cleaning from Pro House Wash of Augusta will remove dirt, dust, fingerprints, and general buildup from the outside of your windows, plus banish streaks and smudges that can dull the look of your home.
At Pro House Wash of Augusta we use the latest techniques and tools to make sure your windows are sparkling and free of dirt and grime.
Brighten Up Your Property With Professional Window Washing
Enjoy the view and let in the sunshine with premium window cleaning from the glass cleaning experts at Pro House Wash of Augusta!
Having your windows frequently cleaned is a great, budget-friendly investment homeowners can make to add to their property value and ensure that their residence is looking great from top to bottom.
Regular window cleaning is essential for proper maintenance and should not be overlooked. Don't underestimate the power of clean windows can have on a property. Brighten up your rooms inside and enjoy the sparkle of freshly cleaned windows outside when you invest in professional window cleaning from the experts at Pro House Wash of Augusta.
Frequently Asked Window Cleaning Questions
Pressure washing is a great way to clean glass. However, it's best to be advised that using too much or too little pressure can damage windows or window frames and yield unsatisfactory results. Hiring professionals is the perfect path to sparkling windows without the risk of damage.
Hiring professional window cleaners is safer than doing it yourself. It also guarantees great results you're going to love. Professional window washers have the right tools and proper safety equipment to reach and effectively clean your windows.
FOR ALL YOUR POWER WASHING NEEDS CONTACT Pro House Wash of Augusta