Augusta Parking Lot Washing For Superior Parking Area Care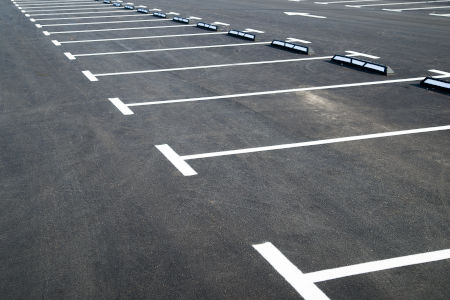 Maintain your Augusta parking lots with Pro House Wash of Augusta's affordable parking lot washing! Keeping your parking lot clean and free of dirt, debris, and graffiti can be a daunting task. But with Pro House Wash of Augusta it doesn't have to be. At Pro House Wash of Augusta we make keeping your commercial properties easier than ever. Whether you have one parking lot or several, we're on the job!
Pro House Wash of Augusta is proud to offer professional pressure washing for Augusta residents, this includes commercial pressure washing services that keep your business in mind. As a busy owner, you can't do it all yourself, so trust the experts at Pro House Wash of Augusta to help you check a few boxes on your to-do list.
If your parking lot is looking dirty, rundown, and covered with graffiti customers won't park there no matter how safe it is. Routine parking lot washing is a quick, economical way to elevate your lot's appearance without ruining your monthly budget.
Keep customers and clients coming back again and again thanks to Pro House Wash of Augusta's premium commercial pressure washing services that deliver eye-catching results!
Contact us today at 706-664-0885 to book your next service.
Parking Structure Washing For Well-Maintained Businesses
Parking lot washing is beneficial for many reasons. Not only does it help to keep your parking lot looking clean and aesthetically pleasing. It helps to make a good first impression on customers and visitors.
With regular washing, parking lot owners can help protect the surface of their lot from damage due to weather and wear and tear. Regular maintenance of your parking lot is also very important in order to maximize the life of your pavement.
Keeping your parking lot clean is an important part of overall property maintenance. Don't settle for less than the best where your company is concerned. Call the experts at Pro House Wash of Augusta and get premium parking lot washing for your lot today!
Parking Garage Washing For Nicely Maintained Parking Areas
Let's not forget about those parking garages! Parking garage washing will improve the overall appearance of your property, increasing business, and making customers feel good about parking their cars there.
While you might be tempted to DIY it, hiring professionals guarantees the great results you're after. When done correctly parking garage washing can help maintain a safe and clean parking lot for all to enjoy.
Frequently Asked Parking Lot Washing Questions
Regular parking lot washing helps to reduce the amount of dirt, graffiti, weeds, and debris that can accumulate on the surface which could lead to safety hazards or potential damage to vehicles.
Getting professional parking lot washing means you're taking steps toward creating a space where drivers can feel good about leaving their vehicles. Even if your lot is safe, if it doesn't look like it, people won't take the chance. Hiring professionals remove the accumulation of unwanted grime and graffiti to create a tidy lot that's safe and pleasing for everyone.
FOR ALL YOUR POWER WASHING NEEDS CONTACT Pro House Wash of Augusta