Dumpster Pad Washing For Well-Maintained Augusta Businesses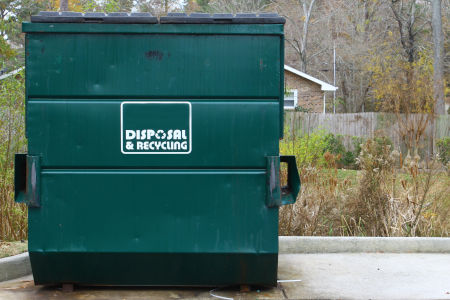 Augusta businesses can now enjoy the benefits of a premium dumpster pad washing from the experts at Pro House Wash of Augusta! We are the go-to source for Augusta businesses. Our experts have the experience, skill, and latest tools to provide first-class pressure washing that will keep your business's dumpster pads looking clean, sanitary, and odor free all season long!
Pro House Wash of Augusta is proud to offer quality, affordable pressure washing for Augusta residents. Our wide selection of residential and commercial pressure washing services means that property maintenance just got a whole lot easier. Whether you have a single-story ranch that needs house washing or a string of rental properties that need gutter and roof cleaning, the experts at Pro House Wash of Augusta are here to help property owners check off a few boxes on their to-do list.
Keeping your business's dumpster pad clean and odor-free is essential for maintaining a safe and sanitary environment along with a thriving business. Dumpster pad washing is the perfect solution for Augusta businesses looking to banish odors, pests, and gunk without breaking their budget.
Do you need dumpster pad washing for your Augusta business? Don't wait! Call 706-664-0885 to book a cleaning now!
Dumpster Area Sanitation
You can hide those cans but that doesn't mean you can't still smell them. If you own a business like a shop or a restaurant, customers who get a whiff of your dumpster might not be back a second time. When temperatures rise, dumpster pads can create unwanted smells and attract local pests who can make a mess and cause you never-ending headaches.
By using pressure washing, the experienced technicians from Pro House Wash of Augusta can remove any dirt, grime, or odors from your dumpster pad in no time.
We take pride in providing a clean and odor-free environment for all of our customers. With our premium dumpster pad washing services, you can rest assured that your business will be well-maintained and remain sanitary all season long.
Expert Driveway Washing
Driveway washing is an important task to maintain the looks and property value of your home. Pressure washing is a quick and cost-effective way to remove dirt, debris, and common build-up from your driveway's surface. It can also help to prevent deep staining and discoloration of concrete, asphalt, or other pavement materials.
Professional driveway washing from Pro House Wash of Augusta can be beneficial for homeowners looking for a deep clean that will keep their driveway looking great and their property values high for years to come.
FOR ALL YOUR POWER WASHING NEEDS CONTACT Pro House Wash of Augusta