Simplify Your Augusta Building Maintenance With Expert Building Washing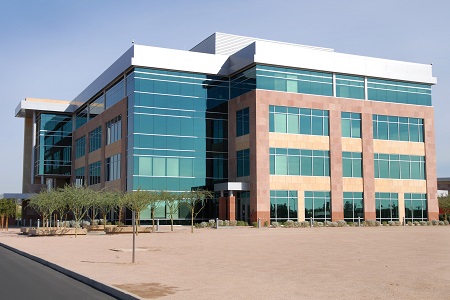 Pro House Wash of Augusta offers the best building washing for Augusta businesses. Staying up to date on your property maintenance has never been so easy! When you hire the pressure washing experts at Pro House Wash of Augusta you can expect quick professional service with stunning results.
As a business owner, you can't do it all yourself, so if your property maintenance list feels overwhelming don't put it off. Hiring professionals who have hands-on experience, knowledge of pressure washing, and the right equipment for the job is essential.
Don't cut corners when it comes to your business. It might be tempting to recruit an employee to rent a pressure washer, but you'll more than likely see lackluster results. Not to mention, pressure washing can quickly cause damage, leaving you with more to take care of.
Save yourself time and trouble and hire highly-skilled specialists at Pro House Wash of Augusta. We take pride in offering exceptional building washing with as little disruption to your day as possible.
Do you need building washing for your business? Call 706-664-0885 to get started now!
Business Building Washing For Proper Business Facility Care
Annual building washing doesn't just make your building look great but it also helps you maintain a professional appearance. Having your building cleaned every six months to a year is an easy way to ensure your building's exterior is free from graffiti, dirt, mold, soot, and grime that can give it a less-than-impressive appearance.
Keeping your building looking great ensures you keep your real estate values up so that you don't lose out on your investment. When you keep your property values high, it's not just great for you but the whole area. Attractive, safe, neighborhoods attract clients and customers and help keep your business thriving.
Exterior Business Surface Washing Made Easy With Our Expert Help
Whether you have a multi-level building or a one-story shop, cleaning it can be intimidating if you don't have the experience, tools, or safety equipment. That's where the pressure washers from Pro House Wash of Augusta come in!
Professional building washing is a simple way to remove dirt, fungus, stains, and common grime that can build up on your exterior and make your building appear dull and tired.
Professional building washing in combination with services like window cleaning and parking lot washing are great ways to make sure your property is looking clean and inviting on every level.
If you've got questions about whether or not your building can be cleaned, don't hesitate to call 706-664-0885 to speak with our friendly professionals.
Frequently Asked Building Washing Questions
Having your building washed on a regular basis is key to maintaining a professional image. We advise having your building washed at least once a year. However, if your business is located on a busy street with heavy foot traffic, dirty, etc having it done every 3-6 months is a simple way to ensure your exterior is looking spick and span season after season.
Pro House Wash of Augusta has the experience and equipment to clean a variety of businesses. Big or small, we are proud to do it all!
FOR ALL YOUR POWER WASHING NEEDS CONTACT Pro House Wash of Augusta